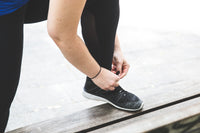 Revolution
The new wave of sports branded merchandise specialized for each and every athlete
Evolution
Progressing the athlete's brand and social media presence through e-commerce sales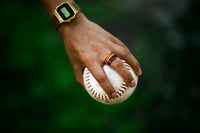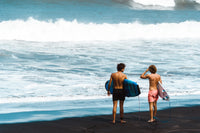 Solution
Providing the solution for athletes to take advantage of the e-commerce revolution, their social media presence and fan following to monetize on these future trends in consumer purchasing through a dedicated online shopping portal.
Who We Are
At Facesport we have created a unique and compelling e-commerce ecosystem that benefits all who join and all who shop. As an athlete, you want to maximize your brand while you are competing and beyond creating a social community of your brand and your sports identity.
Presently there isn't a dedicated platform where as athletes you can showcase yourself, your sports identity, and what fuels you to succeed in a way you can make significant money. Your Facesport e-shop will contain everything that makes you, who you are as an athlete and will fuel your fans to aspire to their greatness. Facesport has created the ecosystem that takes care of everything for you, the athlete in terms of your e-shop; from design to shipping to payment.With little effort on your part, all you have to do is promote your identity and your products on social media for all your fans to see.
Facesport is a complete turn-key solution. The benefit to your fan base is that they can shop at their favorite athletes e-shop and browse other athletes e-shops once they are on Facesport. So, not only will you, the athlete get sales from your own fan base, they will inevitably get sales from others just because they are present in the same e-commerce location.
We provide all the tools necessary to establish your own online e-shop and there is nothing for you to do but drive your fans to your store. We take care of everything. Your involvement can be as little as you want or as much as you want. But knowing how busy and focused on your career and family we take all of the hard work away from you and you just reap the rewards.
Here is some of what we offer:
Resell the brands you love
Access to exclusive collections
Sell your own products
Extend your sponsorships with the brands you already collaborate with and resell their products
In addition to the above, we have implemented a program that gives 5% of the proceeds from your sales on your e-shop to your favorite charity, or charity of choice.
What you, the athlete has to do:
Select the products you want to resell ..
.. and promote your online shop
What we provide you:
Your own fully branded e-commerce store
Programming and design
Thousands of premium North American products to choose from
Add your own personalized merchandise
No hidden fees- only added revenue in your pocket
Pre-negotiated wholesale agreements with leading brands
Inventory quantities and prices are updated in real-time
Full order management: shipping, tracking and follow-ups
We handle all customer support including returns and inquiries
Monetize your name with owning your personalized e-commerce shop
A fully automated solution including online store creation, inventory management and order fulfillment.
Easy to set up. You simply have to:
Select the products you want to resell
Promote your shop on your social media
Facesport takes care of everything else
We manage:
Onboarding brands and their products
Real time inventory and price updates
The entire order flow and processing
Customer support
Product white labelling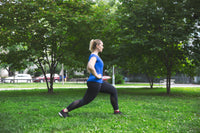 Join the Movement
We are an innovative turnkey solution to enable athletes to monetize their name as an online retailer. With Fully automated technology, all product information is imported with one click to your online shop. Facesport revolutionizes the drop shipping movement.